False Friends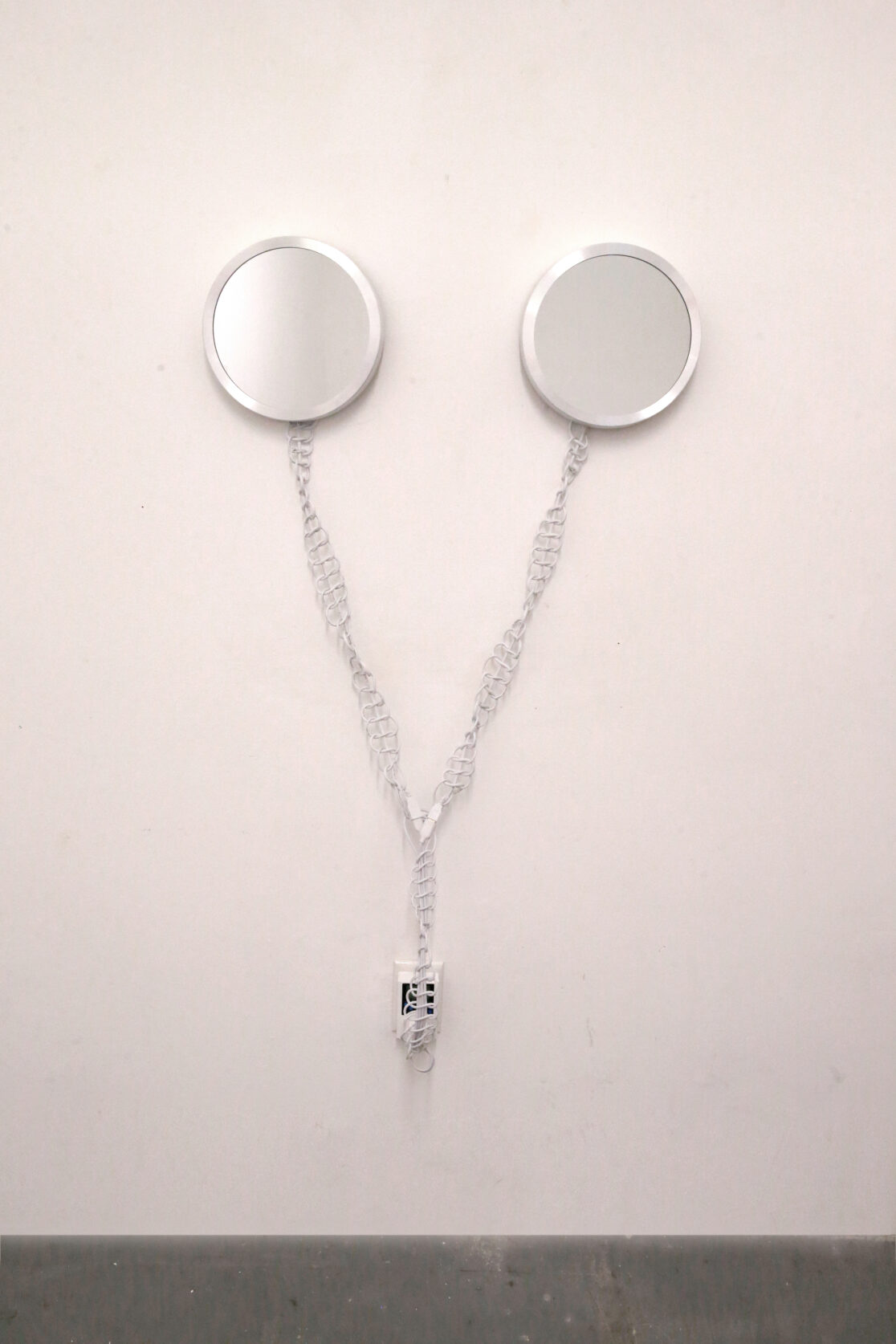 False friends are two clocks, lit from the inside and connected to a timer. Both clocks have double sided mirrors in front of their mirrored faces. When the timer is on, the double sided mirrors are transparent and create an infinity effect with the mirrored faces
due to the light inside the clocks. When the timer is off, the mirrors are opaque and the viewer just sees their own reflection. The left clock is lit with red light, the right with blue. I wrote the numbers on the face of the left clock with my left hand in counter
clockwise direction. I wrote the numbers of the right clock with my right hand, in clockwise direction but mirrored. The left clock ticks clockwise, the right clock ticks counterclockwise. In the end both fail in displaying the time but 4 times a day, twice at 12 and 6. Both clocks are connected to each other and the timer with macramé style knotted usb extension cords. The faces of the clocks are visible for 5:30 minutes (average time Europeans and US-Americans look at themselves in the mirror several times a day) and
then just the mirror surface is visible for 27 seconds (average time museum visitors look at art works).